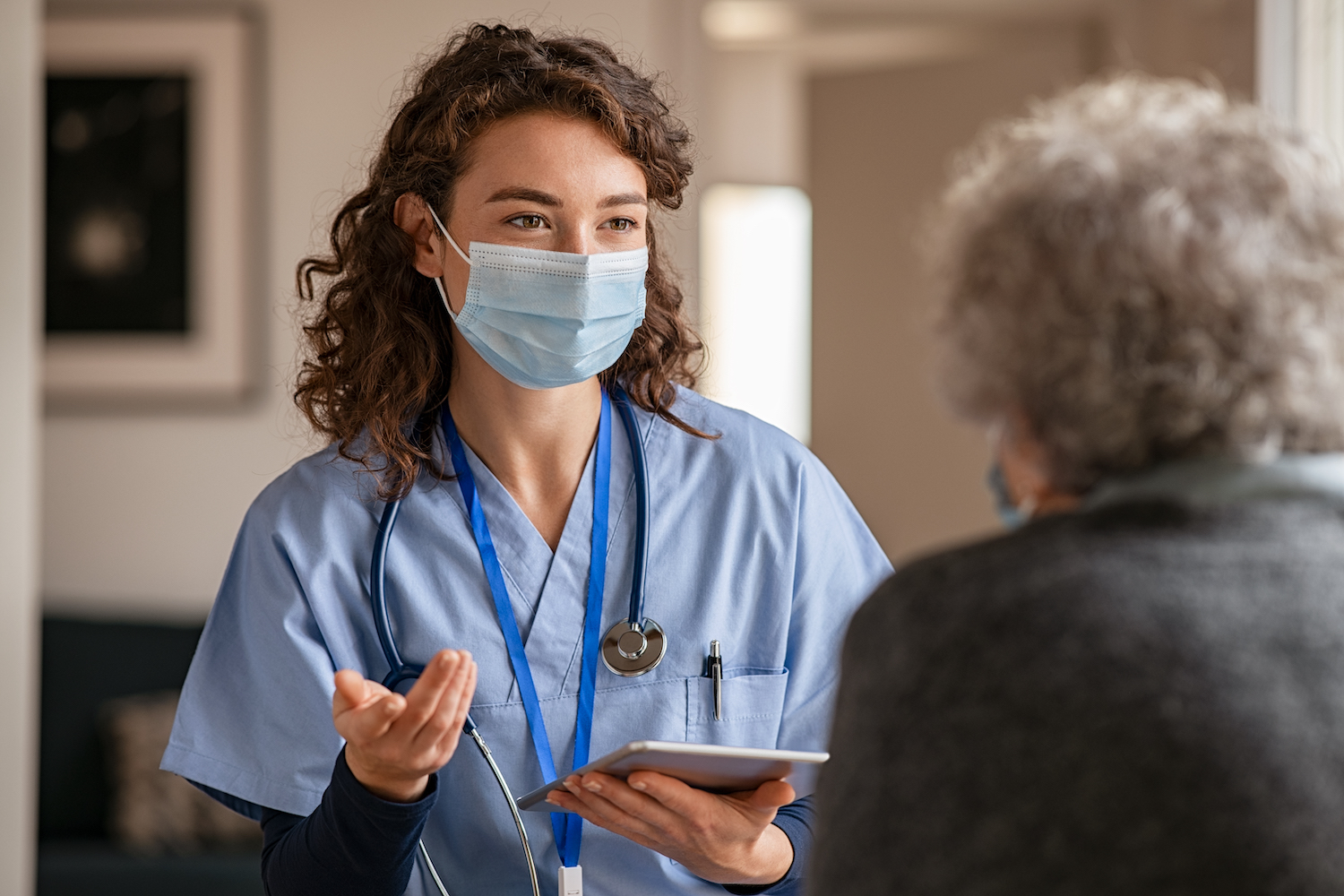 Cuvitru (generic name: immune globulin) is derived from human plasma and given to patients with antibody deficiencies to protect against infections. Plasma is an important component of the blood as it serves as its liquid base. 
Plasma is comprised of water, blood clotting factors (mainly fibrinogen), plasma proteins (such as albumin and globulin, which is essential in maintaining the volume pressure in the body), electrolytes (sodium, potassium, chloride, and calcium, all of which are necessary for maintaining blood pH), and immunoglobulins (these help fight infection and contain other enzymes, hormones, and vitamins). [13]   
This medicine belongs to the immune globulins drug class. It is FDA-approved [1] for use as a monotherapy or adjunct therapy with other medications.
Speak to a Specialist – Cuvitru Copay Assistance
Cuvitru Therapy
This immunoglobulin solution is administered via subcutaneous infusion only. Cuvitru infusion works by replacing antibodies that are not functioning correctly or not present in the human body to help fight off infections. FDA-approved doses are given to increase extremely low blood immunoglobulin levels to required levels [2].
Cuvitru is Indicated for:
Primary Humoral Immunodeficiency (PI) in adults and pediatric patients two years and older (people with inborn lack of antibody generation).

Blood cancer patients with little antibody production and recurring infections when preventative antibiotics cannot be used [3].

Bone marrow

cancer patients and those who lack antibody production with repeated infections.

Decreased levels of antibodies following transplantation of bone marrow cells from another patient.
Cuvitru Side Effects
Allergic Reaction Symptoms:
Rash

Fever 

Hives

Itching

Wheezing

Chest tightness

Trouble breathing

Shortness of breath 

Red and swollen skin 

Swelling of face and lips
Cuvitru Questions? Free Consult Available
Symptoms Requiring Urgent Medical Attention:
Fever

Chills

Bloating

Bruising

Swelling

Seizures

Belly pain

Confusion

Weakness

Dark urine

Sore throat

Mood swings

Yellow skin or eyes

Increased sweating

Abnormal heart rate

Vision abnormalities

Speech abnormalities
Urination Abnormalities:
Weight gain

Blood in urine

Frequent urination

Difficulty passing urine
Elevated or Decreased Blood Pressure: 
Dizziness

Headache

Blurred vision
Respiratory Infections and Inflammation Such as:
Rhinitis

Sinusitis

Asthma bronchitis
Aseptic Meningitis (May Require Immediate Medical Attention):
Fever

Chills

Vomiting

Stiff neck

Headache

Upset stomach

Light sensitivity
Injection Site Reactions:
Itching 

Mild discomfort [7]

Redness of the skin
These injection site reactions of Cuvitru infusion usually don't require medical attention and go away within a few hours.
Injection site reactions of Cuvitru are less likely to occur after repeated use as the body adjusts to the drug.
Blood Clot Risk Factors
Cuvitru has a Black Box Warning due to the possibility of causing blood clots.
Patients are at increased risk of having blood clots if they have one or more of the following risk factors:
Estrogen use

Advanced age 

Sedentary lifestyle 

Hypercoagulable conditions 

History of previous blood clots
There may be other factors, and patients are encouraged to discuss them with their doctor.
To help prevent or reduce the risk of blood clots, the manufacturer recommends infusing at the minimum dose and lowest infusion rate possible. Monitor signs and symptoms during and after the treatment.
Cuvitru Dosing
Cuvitru is available as: 5 ml, 10 ml, 20 ml, 40 ml, and 50 ml single-dose, ready-to-use vials containing 0.2 grams/ml.
Cuvitru is administered only as a subcutaneous (under the skin) injection using an infusion pump. The sites of administration are the stomach, thigh, upper arm, or side of the hip. Use a different administration site with every dose. Additionally, up to 4 infusion sites can be used at the same time, but make sure each infusion site is at least 4 inches apart from each other.
Factors That Influence Dosing Calculations:
Body weight

Medical history

Blood IgG levels

Current conditions

Clinical response to the treatment
Based on these factors, the patient (a child or adult) may be prescribed a loading dose of at least 1.0 – 2.5 ml/kg of body weight divided over a few consecutive days [8]. 
Following this loading dose, patients will start to receive Cuvitru infusions at regular intervals, from daily to once every two weeks.  
The total monthly dose ranges between 1.5 – 5.0 ml/kg of body weight after the loading dose.  
The doctor may adjust the dose over time to achieve the desired clinical response and serum IgG levels. 
For patients switching from another IVIG brand, the Cuvitru dose will be based on the previous IVIG dose and adjusted according to the number and frequency of infusions (more on this below). 
It is not recommended to make changes to the dose or dosing interval without talking to the doctor. 
You must speak to the doctor as early as possible if you miss a dose and get a new dosing schedule. Avoid doubling the dosage to catch up.
Primary Immunodeficiency (PI)
A patient must receive immunoglobulin (Ig) therapy before receiving Cuvitru for PI. Additionally, a serum immunoglobulin G (IgG) level should be drawn to help guide Cuvitru dosing.
Dose
The starting Cuvitru dose will depend on the previous Ig dose:
Switching from intravenous Ig (IVIG) to Cuvitru

: The weekly Cuvitru dose is calculated by dividing the previous IVIG dose in grams by the number of weeks between doses, then multiplying by 1.3. For example, if the IVIG dose was 30 grams every 4 weeks, the weekly Hizentra dose would be calculated as follows: 30 divided by 4, then multiplied by 1.3, which equals 9.75 g (round up to 10 g) of Cuvitru once per week. 

Switching from subcutaneous Ig (SCIG) to Hizentra:

The weekly Cuvitru dose should be the same as the previous weekly SCIG dose.
Cuvitru should be started 1 week after the previous IVIG or SCIG dose and be given from once daily to up to once every 14 days, as long as the same weekly dose is maintained.
The dose can be adjusted based on clinical response and serum IgG levels.
Infusion Rate
For the first two infusions, don't use more than a volume of 60 ml per infusion site. The recommended infusion rate is 10-20 ml/hr per infusion site. For subsequent infusions, the infusion rate can be increased to up to 60 ml/hr per infusion site as tolerated.
Home Infusion Available
Cuvitru Uses
Cuvitru is used to treat: 
Primary immunodeficiency diseases (PI)

Idiopathic thrombocytopenic purpura (ITP)

Chronic immune thrombocytopenic purpura

Secondary humoral immunodeficiency diseases
In addition, Cuvitru infusion is used to boost muscle strength in patients with multifocal motor neuropathy (MMN).
Cuvitru Cost
The cost of Cuvitru treatment varies depending on various factors, such as:
Dispensing pharmacy

The prescribed dosage

The insurance provider
This medication is supplied in single-dose glass vials that typically contain 5 ml, 10 ml, 20 ml, 40 ml, and 50 ml protein per vial.
The base cost displayed on different pharmacies' websites is set by the manufacturer, Takeda Pharmaceutical, exclusive of shipping costs and local tax. 
Depending on the dispensing pharmacy, the price of Cuvitru is nearly $210 (almost $42 per unit) for a supply of 5ml. That makes the total price for 50ml about $2,100 [9].
Copay Assistance
Pharmaceutical companies generally sponsor different patient assistance programs (PAPs) to offer free or discounted medications to people who otherwise cannot pay for their drugs.
Takeda's OnePath Co-Pay Assistance Program is one such program. It supports patients with Cuvitru prescriptions [10] [11]. Patients must be commercially insured to enroll in this program. 
This program covers certain out-of-pocket treatment costs and assists with navigating the health insurance process. In-house training from trained staff and education and support services are also available.
In addition, HelloCUVITRU is a free trial program that covers the entire cost of the first four Cuvitru infusions, together with supplies required for administration [12]. To be eligible for this program, a patient must be two years or older, who was not previously enrolled in this program, and is currently not using the medication.
REFERENCES:
| | |
| --- | --- |
| [1] | "CUVITRU | FDA," U.S. Food & Drug Administration, [Online]. Available: https://www.fda.gov/vaccines-blood-biologics/approved-blood-products/cuvitru. |
| [2] | "Immunoglobulin Replacement Therapy – Australasian Society of Clinical Immunology and Allergy," Australasian Society of Clinical Immunology and Allergy, [Online]. Available: https://www.allergy.org.au/patients/immunodeficiencies/immunoglobulin-replacement-therapy. |
| [3] | "Clinical Trials Using Therapeutic Immune Globulin – National Cancer Institute," National Cancer Institute, [Online]. Available: https://www.cancer.gov/about-cancer/treatment/clinical-trials/intervention/therapeutic-immune-globulin. |
| [4] | "Cuvitru Advanced Patient Information – Drugs.com," Drugs.com, [Online]. Available: https://www.drugs.com/cons/cuvitru.html#side-effects. |
| [5] | "Kidneys (Anatomy): Picture, Function, Conditions, Treatments," WebMD, [Online]. Available: https://www.webmd.com/kidney-stones/picture-of-the-kidneys. |
| [6] | "Breathing Problems: Causes, Tests, & Treatments," WebMD, [Online]. Available: https://www.webmd.com/lung/breathing-problems-causes-tests-treatments#1. |
| [7] | "Cuvitru Subcutaneous: Uses, Side Effects, Interactions, Pictures," WebMD, [Online]. Available: https://www.webmd.com/drugs/2/drug-172578/cuvitru-subcutaneous/details. |
| [8] | "Cuvitru- Lexicomb.com [online].  |
| [9] | "Cuvitru Prices, Coupons and Patient Assistance Programs," Drugs.com, [Online]. Available: https://www.drugs.com/price-guide/cuvitru. |
| [10] | "Takeda OnePath Assistance Program," Takeda, [Online]. Available: https://www.takeda.com/en-ca/what-we-do/helping-canadian-patients/onepath-assistance-program/. |
| [11] | "OnePath Support for CUVITRU," CUVITRU, [Online]. Available: https://www.cuvitru.com/support-and-resources/onepath. |
| [12] | "HelloCUVITRU Free Trial Program," Cuvitru, [Online]. Available: https://www.cuvitru.com/support-and-resources/hello-cuvitru. |
| [13] | Physiology, Blood https://www.ncbi.nlm.nih.gov/books/NBK531504/ |
Dr. Christine Leduc, PharmD, was born and raised in Irvine, CA. She attended college at Midwestern University, where she graduated cum laude. The most rewarding part of her job is suggesting lifestyle changes, educating patients on how their medication works, and precepting future pharmacists. Her areas of expertise are customer service and knowledge of specialty medication. Having worked in the service industry in the past, she has gained the customer service skills necessary to understand the needs of her patients. Dr. Leduc is currently precepting students from Marshall B. Ketchum University, University of Kansas, and Midwestern University. In her free time, she enjoys traveling, baking, and gardening.